Real estate is a safe investment as long as it is well supported. The choice of a real estate agency must therefore be made carefully, especially when you are interested in luxury real estate. Luxury is indeed associated with refinement and uncompromising quality, but also with the notion of exclusivity.
These are elements that only specialised agencies can offer you. Follow our advice to choose the agency that suits you.
Be reliable
Reliability is closely linked to reputation and notoriety. You can therefore obtain information from the retailers in the area where you wish to sell/buy. It is also possible to get information online by consulting sites dedicated to verified opinions, forums or directly on the agency's website. Feedback from previous clients should be mostly positive and information circulating elsewhere as well.
Reliability can be measured by transparency. A good agency specialising in luxury real estate provides its contact details, gives precise information about its fees and details its services….
Being serious
When it comes to luxury real estate, it's not the quantity of transactions that counts but the quality. This requires strong interpersonal skills and the ability to guarantee a tailor-made follow-up. You should not just represent a simple file number! A serious agency will give you the time you need.
Listening to you
This is a fundamental quality to be able to identify your expectations. Listening and empathy are combined, ensuring a perfect understanding of your needs. The agents dedicated to your project will then be able to interpret your request accurately and thus establish the basis of their prospecting mission.
A team that listens is able to offer tailor-made services. If you are selling, the agency will therefore be able to argue so that your top-of-the-range property finds a buyer. It's not just a question of selling quickly but of really adding value. If you are buying, the agency will take your profile into account: a luxury property close to a school for a family, a property close to the sea for water sports enthusiasts….
Being professional
Professionalism is reflected in the constant desire to evolve. A good agency doesn't just argue about how many years it has been in business and how much experience it has. It keeps itself regularly informed about new regulations and makes use of the innovative tools made available by technology.
Professionalism is also measured by the quality of the support provided. A good luxury real estate agency, such as Haussmann Real Estate, will not hesitate to contact you regularly to keep you informed of the progress of your project.
Respecting your budget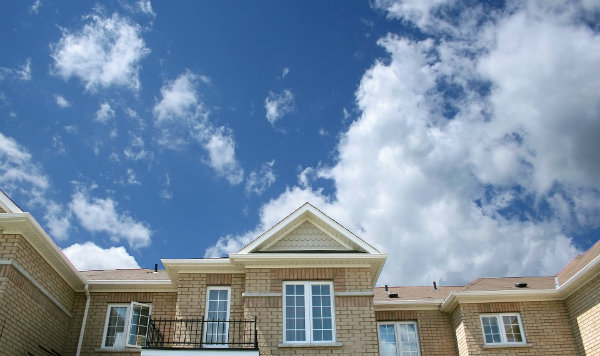 Luxury has a price, it's true. If the rates are higher compared to conventional real estate, this does not mean that you have to spend too much. You have probably already evaluated your budget and this is a criterion that must be taken into consideration by the agency.
If the amount you are prepared to spend does not match the market realities, the agency will be able to make you relevant proposals. For example, it may be possible to extend the search area to a few kilometres away. It may also be possible to review the criteria (a few square metres less, a balcony with a sea view rather than a large furnished terrace…).
In any case, your budget should be the focus of the agency's attention, which will support you in your luxury real estate project.
Be proactive and pro-active
Proactivity is a direct consequence of professionalism and the ability to listen. By mastering his job, the agent dedicated to you can anticipate your expectations. He or she will thus be able to make proposals that effectively meet your requirements and will even be able to surprise you.
Identifying your needs
You have certainly already defined your criteria: environment, location, surface area, equipment, number of rooms, architectural and decorative style…. A good agency will be able to condense all the information you provide to select properties that are likely to be your favourites.
Providing relevant advice
Today, the Internet is a valuable source of information. Even if you find detailed articles, nothing beats expert advice from a specialist. A competent real estate agency will therefore provide you with information on items to be prioritised such as property diagnostics, renovation possibilities, options for giving your property more character and so on.
Advice can cover a variety of areas, including technical, legal and financial issues. If necessary, the agency will refer you to a specialist professional.
Being responsive
A luxury real estate agent who masters his profession knows how to recognise opportunities. He can therefore be ahead of his competitors to obtain exclusivity in the sale of a property. He keeps a watchful eye on all the developments in his sector but also on what is happening elsewhere. The most important thing is that he can offer you a quality follow-up. You won't need to call him again, the agent comes back to you regularly to give you news.
Be demanding
Knowledge, rigour and interpersonal skills are essential in the world of prestige real estate. The requirement is therefore self-evident, because the smallest detail is of the utmost importance. The agent takes a close interest in the quality of the finishes, the level of comfort, the building materials, the view, the exposure and other elements that enable a property to be classified as prestigious.
Presenting premium properties
A good luxury real estate agency must devote its entire know-how to premium properties. All flats, villas and houses therefore meet extremely high selection criteria. Visits must not reveal any defects and the various diagnostic reports must attest to the fact that the property in question promises luxury at every level.
Based on these elements, you can easily find an excellent real estate agency specialising in the premium segment.